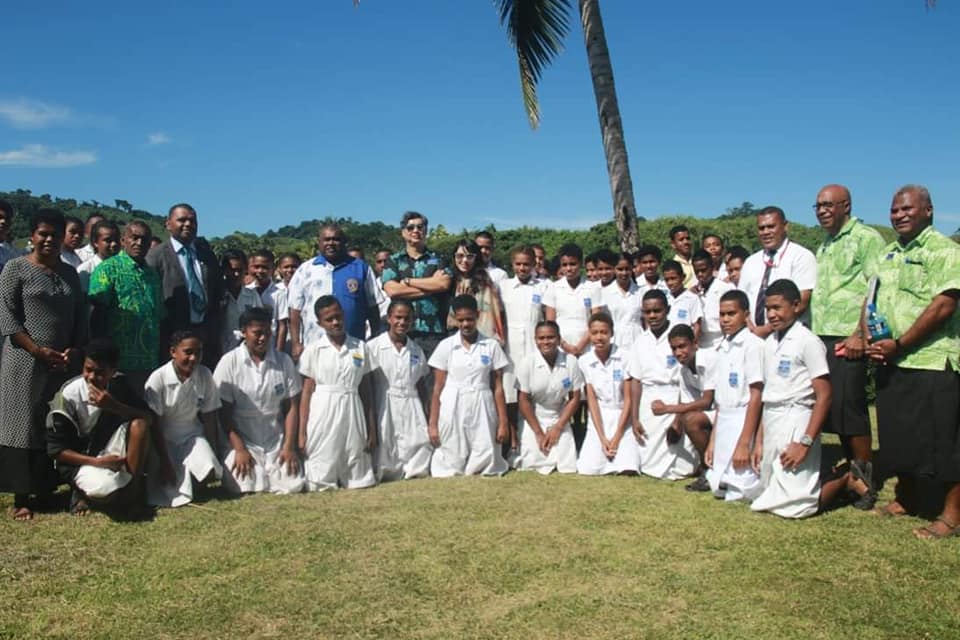 A vast improvement has been seen in the school results of Navatu Secondary School- moving from the category of being a 'non-performing school' to a 'performing school' after the implementation of ADRA Fiji's Accountability and Monitoring Programme in 2018.
This was shared by the Vice Principal Arieta Beiatau when the European Union Ambassador, His Excellency Sujiro Seam, visited all the EU funded projects in the North this week.
Navatu Secondary is part of the 13 schools in the Cakaudrove Province that has benefited from this programme.
ADRA Fiji in collaboration with the Ministry of Education have partnered with FICAC in advocating Transparency and Accountability, conducted refresher training on concepts and principles of good governance, facilitated shared learning experiences from teachers on how these principles are taught in schools, which already been integrated in school curriculums.
Funded by the EU and implemented by ADRA Germany though ADRA Fiji, the programme is recognising the importance of targeting those at grass root level.
"We have very positive results. When the programme was implemented, we saw the positive impacts it has brought about to the school as well to the students in terms of their performance," Ms Beiatau said.
"The biggest achievement was moving away from being a non performing school because the children's school results improved a lot. They also moved away from their comfort zone with increased participating in school activities unlike before."
ADRA Fiji Country Director Iliapi Tuwai said improving capacities of community based organisations or Civil Society Organisations (CSOs) in Fiji including school, in order to foster governance and accountability is the main objective of the Programme, currently being piloted in the province of Cakaudrove in Vanua Levu.
The three year project, which will come to an end in November, is in alignment to the Istanbul Principles for CSO Development Effectiveness.
ADRA Fiji has also been working around the clock to improve abilities of members of 134 villages in the 15 districts of Cakaudrove which includes Taveuni and Rabi.
Meanwhile, Ambassador Seam was impressed with the results and has reassured EU's commitment to supporting those at grass root level through their partnership with ADRA Fiji and government.
He visited four sites where the Yadrayadravi Accountability and Monitoring Programme have been implemented.
His Excellency Sujiro Seam also used the opportunity to reach out to those at grass root level, experience what they go through daily and also listened to the positive changes brought about by the programme.