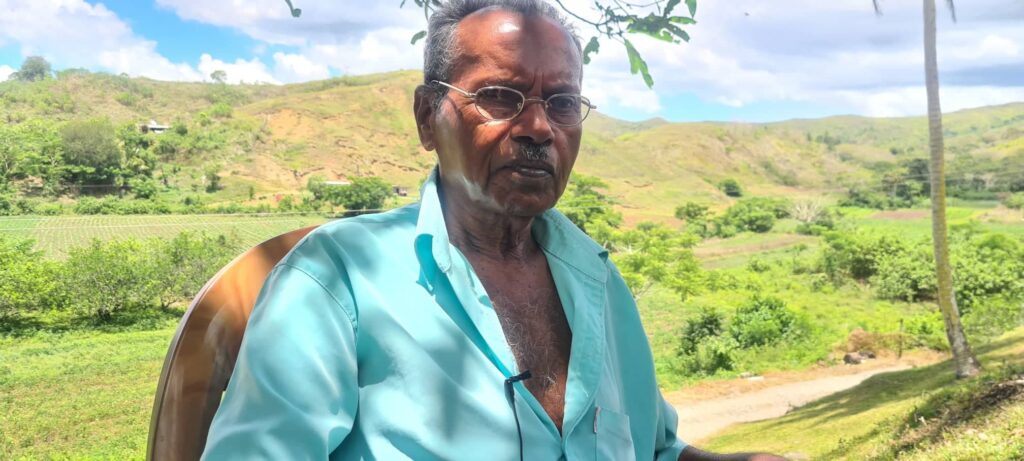 Losing all your months of hard work in just a day could be very devastating.
This was exactly how Jitendra Ram, and his 77 year-old father Dyre Ram felt when their Bilolevu farm in Sigatoka was destroyed by the flooding caused by Tropical Cyclone Ana early this year (2021).
The farm belongs to Dyre, whose vision is partially impaired.
"We had no time to prepare and we lost all our cowpea and okra when our farm was underwater and we were really devastated as we depend on our farm for our livelihood," Jitendra said.
But thanks to the assistance rendered by the Australian Government through the Adventist Development and Relief Agency (ADRA) Fiji, Jitendra was able to get back on his feet to cultivate and replant the land under the Ministry of Agriculture's Cash for Cultivation Initiative.
"This is my father's farm and I stepped in to assist him 3 years ago when his vision became worsened," Jitendra said.
"We plant cowpea and okra and we sell them to the middlemen for export. It is not really a lot of money but it has been able to sustain our family and provide food for us over the years."
Estimating the cost of damage to be over $5000, Jitendra said the announcement made that the multi-purpose cash assistance under the initiative would be directed only to those who cultivate at least one acre of land encouraged them to toil the land again in order to qualify for the assistance.
"First of all the announcement encouraged us to get back on our feet to clear and prepare the land in order to qualify. My father's vision may be bad but he still helps us in the farm," Jitendra said.
"My father and I are really grateful to be assisted. It's been over six months after the cyclone and we have started harvesting again. We used the $200 to prepare the land and buy some parts for my sprinklers as water is always a problem for us farmers in Sigatoka."
Jitendra extends his appreciation to the Australian Government. Through the Australian High Commissioner, 766 affected farmers were assisted in the first phase of the initiative while 3000 more received help in the second phase.
The Cash for Land Cultivation initiative gives farmers the choice to utilize the assistance on their priority needs whether to pay for labour, buy seedlings or crops, farming equipment or to meet whatever farming needs they have.