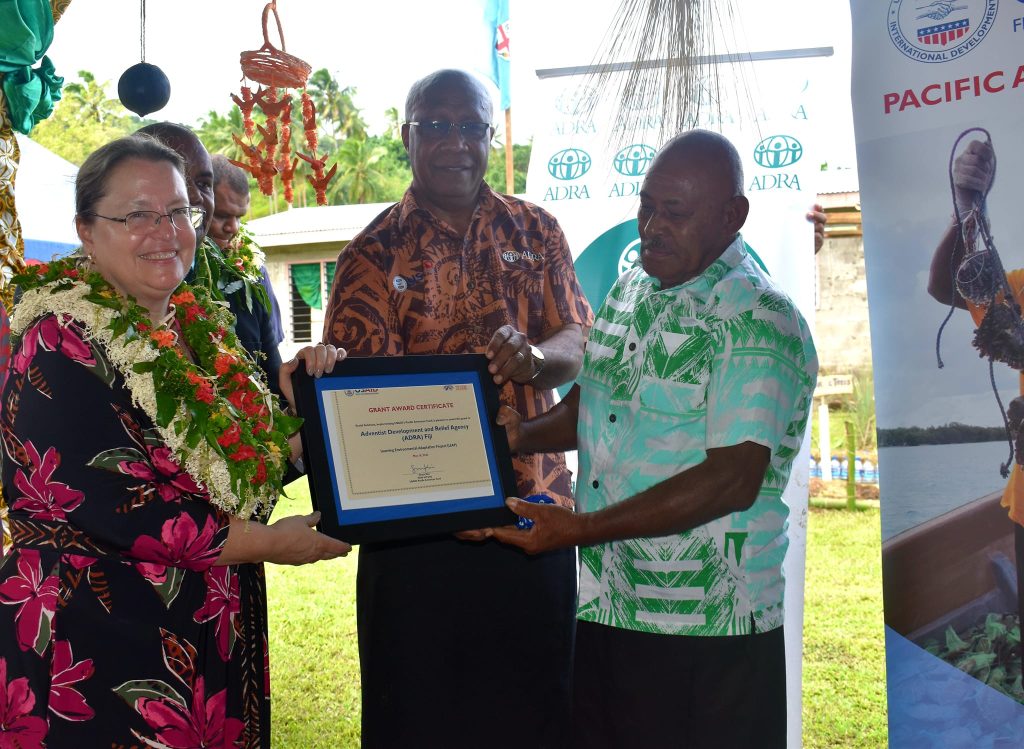 The U.S. Government, through the United States Agency for International Development (USAID), has awarded US$950,000 Pacific American Fund grant to Adventist Development and Relief Agency in Fiji (ADRA Fiji) Learning Environmental Adaptation Project (LEAP) to enhance the quality of life for 50 local communities in Vanua Levu, Fiji.
Supported by USAID's flagship small grant facility, the Pacific American Fund, ADRA Fiji through the LEAP project, will work to improve the resilience and adaptive capacities of subsistence farmers, both women and men, in vulnerable communities in Bua and Macuata Provinces.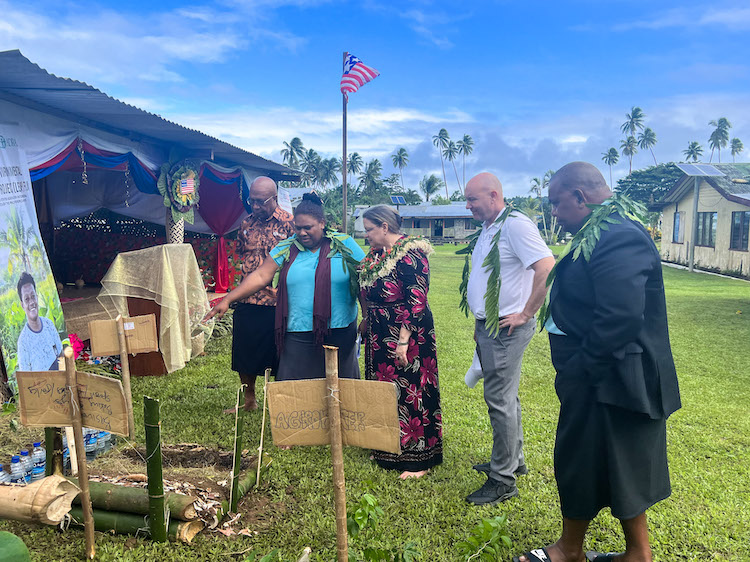 The project aims to improve food security and economic opportunities by training local farmers and communities on knowledge and practice of climate-smart, regenerative agriculture designed to improve crop yields, establishing renewable energy sources for cleaner cooking, and scaling access to climate-smart green agriculture technology.
ADRA Fiji will also be working with local communities to enhance natural resources management, support climate resilient agriculture, and establish Community Development Plans that reflect more inclusive disaster risk reduction planning.
"With climate change being a existential threat to food production and food security, I am excited about how this project will not only improve the quality of life for 50 local communities by improving food security and economic opportunities, it will also enhance their ability to adapt to the growing impacts of climate change." U.S. Ambassador Marie Damour said.
"The U.S. Government is committed to working with the Government, implementing partners and the people of Fiji as we build a more prosperous future for the people of this country and the entire Pacific Islands region," added Ambassador Damour.
Launched in 2020, the Pacific American Fund awards grants on an open and competitive basis to qualifying local, national, and internationally operating civil society organizations, including private small-and-medium enterprises, non-governmental organizations and institutions, universities, and faith-based organizations.