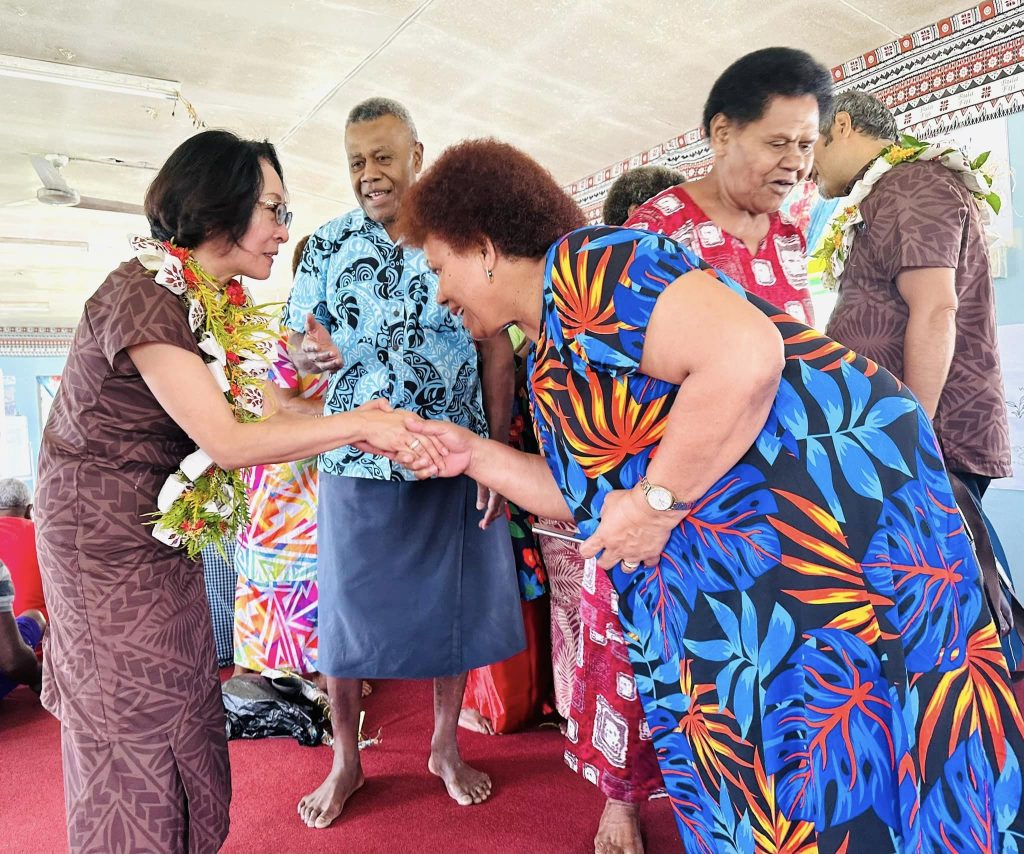 ADRA Fiji today hosted the United Nations Secretary General for Disaster Risk Reduction and Head of the UNDRR, Ms. Mami Mizutori at Naqali village in Naitasiri, one of its implementing communities in the central division.
Ms. Mizutori flew into the country this week to be part of the National Disaster Awareness Week (NDAW) organised by Fiji NDMO celebrations with interest for a community where any disaster risk reduction (DRR) activity is being carried.
ADRA Fiji is also honored to have been selected in Fiji to showcase its work relating to DRR, climate change mitigation and building resilience to the visiting Head of UNDRR accompanied by members of its Pacific Office.
ADRA Fiji in partnership with French Government's
Department of Crisis Support Centre of the Ministry for Europe and Foreign Affairs ensures Naqali operates inclusive evacuation centre.
Disaster Risk Reduction Effort as part of this project include;
• Evacuation Centre Management Training
• Retrofitting of EC to become disability friendly.
Complementing the work by CDCS, UN Women
through Women's Resilience to Disaster program, is improving the adaptive capacities of women and girls (youth) to withstand multiple hazards, recover from disasters, and increase their resilience to current and future risks in vulnerable communities in Fiji.
The project's DRR Effort includes;
• Community Based Disaster Management Training
• DRR Women in Leadership Training
• Women Resilience Businesses Support
• Women Resilience Livelihood Support
This morning's visit is the first high level delegation visit for Naqali which is renowned for flooding.
Any sustained heavy rainfall could trigger flooding in this low-lying community with three major rivers – Waidina, Wainibuka and Wainima river running alongside it. Naqali, is usually the evacuation centre for the people of this province who are often stranded here due to flooding.
ADRA also becomes the first to bring any DRR activity to this vulnerable community.