Ensuring land-based ecosystem is restored through land use control agriculture practices, vegetation clearing controls and soil conservation are the focus of the Adventist Development Relief Agency (ADRA) Fiji's project in the Northern division implemented in three selected communities in Cakaudrove.
Through the support of the Global Environmental Fund (GEF) Small Grants Programme under the United Nations Development Programme (UNDP), the "Improved, Sustainable Agriculture for Food Security and Climate Adaptation" Project intends to address the environmental problem relating to the mismanagement of communities' agriculture practices and land overuse or misuse in Koronatoga village in Navatu and Wavu and Vaturamulo village in Vaturova.
Apart from natural resource management, ADRA Manager North Akanisi Ranadivugalei said the one-year project is also to improve efficiency of overall food production and value chains and increase diversification and livelihoods in vulnerable ecosystems of these three communities.
"We are focusing on building sustainable and inclusive resilient communities with the add value of Climate Smart Agriculture to the existing good traditional agriculture. Trainings and practical sessions will expand on food preservation, natural resource management and disaster risk management integration," Ms Ranadivugalei said.
She said ADRA Fiji hopes to empower men and women to practice alternative livelihoods in the context of increased awareness and action-oriented mitigation and adaptation environmental degradation and vulnerabilities to extreme weather patterns.
"Women are especially encouraged to be involved in Climate Smart Agriculture and good farming practices and engage in backyard gardening not only to address the mismanagement of land but also as their source of food security as women are most in charge of the day-to-day meals of a household," Ms Ranadivugalei said.
"Demonstrations farms will be set up in these communities involving youths to ensure the sustainability of the project at prime location that is accessible to persons with disabilities who will also benefit from the harvests of these resilient crops and vegetables," she added.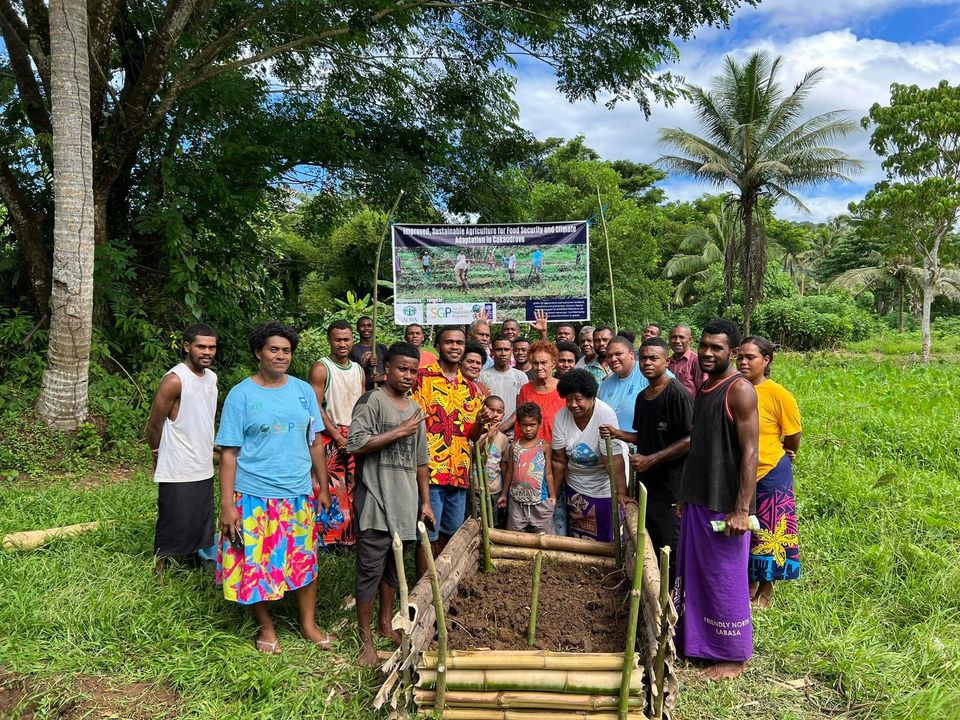 Last month, the first of a series of trainings and practical sessions began for the 3 targeted communities on Climate Smart Agriculture.
While only three communities are targeted, the trainings have attracted participants from the nearby communities as well.
"We have been farming ever since we were small, but today's training has taught us alot of practical agriculture techniques that we need to apply especially when we are not spared from the impact of climate change. It's simple and will help us to sustain our livelihood in terms of food security and income. Interestingly, it will help us to rebuild our ecosystem which we have damaged from our continuous reliance on chemical fertilizers," Ilimo Tama of Wavu Village said.
Ends