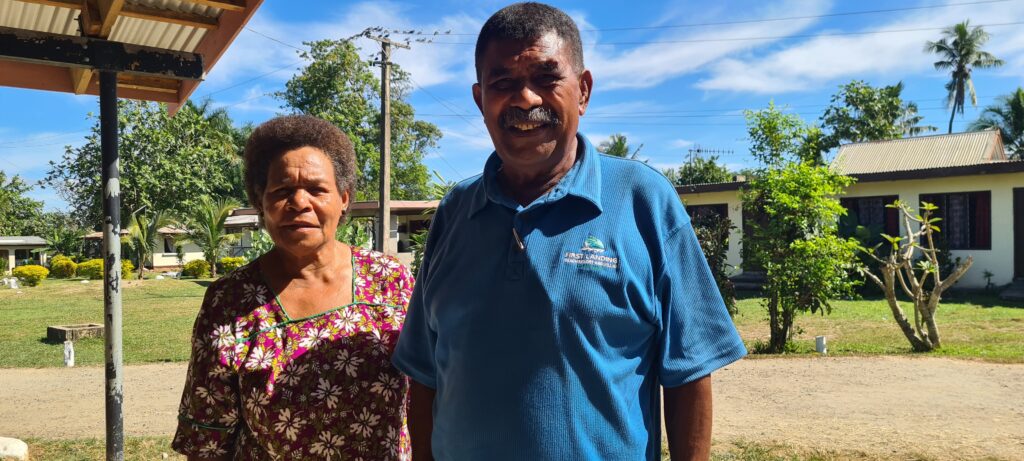 Seventy year-old Ratu Timoci Tidrai of Nakavu village in Nadi never misses a day in his farm.
He remains active at his age as compared to others in his village. Ratu Timoci believes we are what we eat and attributes his good health to the kind of food he consumes.
Ratu Timoci is always conscious about his health that when the Adventist Development & Relief Agency (ADRA) Fiji began implementing its Live More Abundantly (LMA) Program, he was the only man amongst the women in the village that attended trainings, awareness sessions and all practical activities.
According to Ratu Timoci, relying on plant based food has positively impacted his lives because he is strong enough to do the work of those way younger than him.
"I have been without meat and dairy products for some time now and I can feel the change in my body as compared to when I was still eating those products. I can work long hours in my farm in the village and I am always in good health," he said.
He said he has never gotten sick since he decided to change for his lifestyle and he is not shy to share his journey with the rest of the men in the village.
"I eat lots of vegetables and this was what our forefathers used to eat before and they tend to live longer than the generation of today. What we eat is important and I thank ADRA for introducing this Lifestyle Program because it teaches us many life lessons to improve our health and to live longer to enjoy living with our loved ones."
Ratu Timoci's wife Aseri is the Community Health Worker in the village and she works closely with the Zone nurse in Nadi in spearheading this program.
Amongst the assistance received from ADRA through the Fiji Circular Economy for Health Lifestyle (FCEHL) was the Screening Kit which can be used to test the temperature and sugar level.
She commended the assistance from ADRA that has enabled her to remain accessible to the villagers allowing her to assist the zone nurse in the area.
"Most of our villagers come here for testing and there is no need to visit the hospital. They work on improving their diet based on what learned from the ADRA Training once they notice that their sugar level is high and I must thank ADRA for the assistance."
As part of the LMA program under the FCEHL project, participants are required to go through a 7 health program to help change their taste bud ensuring they are accustomed to the plant based food rather than processed ones and at the same encouraged to participate in physical activities.
Through the ADRA Australia funded project, community members are encouraged to plant their own food.
It is a Lifestyle intervention developed by ADRA to work closely with vitality workers and field experts with a goal of assisting communities to bring about transformative change in people's lives through better health.
Through the program, individuals can prevent, stop and reverse non-communicable diseases and enjoy a healthy life and is being implemented in 10 communities in the Western and Central Division.
Disclaimer: Story is written according to the testimony of the beneficiary on Lifestyle Medicine.