When you visit Naviago village outside of Lautoka, you will never miss the story of 53-year-old Temalesi and how she was nursed back to life from a life-threatening disease.
Temalesi is 53 years-old and she was bedridden last year from diabetes and rheumatoid arthritis. She was told this health scare would continue to haunt her every now unless she is completely free from the diseases.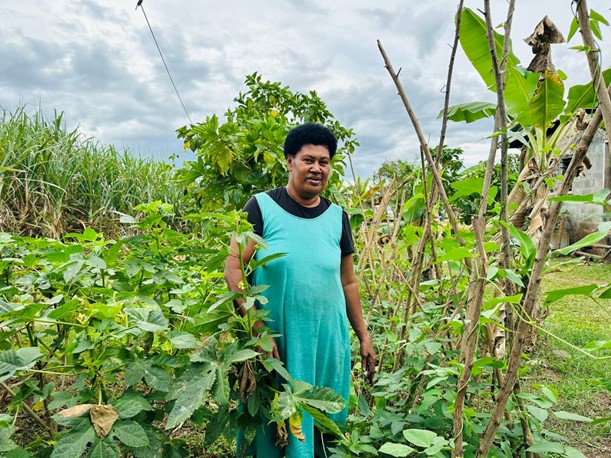 With all her hope gone, Temalesi's last resort was changing her diet and that was the turning point for her.
We caught up with Temalesi in her village where she was tending to her home garden. Home gardening, according to her, has become her passion because it doesn't address food and nutrition security only but also helps her to remain active.
"I was really ill last year and at one stage, I was wearing diaper because I couldn't walk and my family had to carry me around even when I visited the hospital," Tema said.
"I became better only for a while, but I was told to still expect that same outcome because of non-communicable diseases that I have. Then I was advised by a lady to change my diet yet I didn't know how to start until the team from ADRA visited us and conducted training and awareness on their Live More Abundantly (LMA) program at the beginning of the year which led to lifestyle changes for me."
Tema shared that she realized from the training that the three main killers are sugar, salt and oil and that's when she decided to follow the 7 weeks program.
"When the 7 weeks program ended, I continued because it really impacted my life. I no longer visit the hospital frequently and I feel lighter and active."
Tema admitted that she is now doing work she never used to do before.
"I wake up at 4am for my devotion then its straight to my garden. I am really active, and I am now caring for a bedridden widow, taking care of her and her needs. I have shared with her how this program has changed my life and I am encouraging her to try it out because it is only for her own good."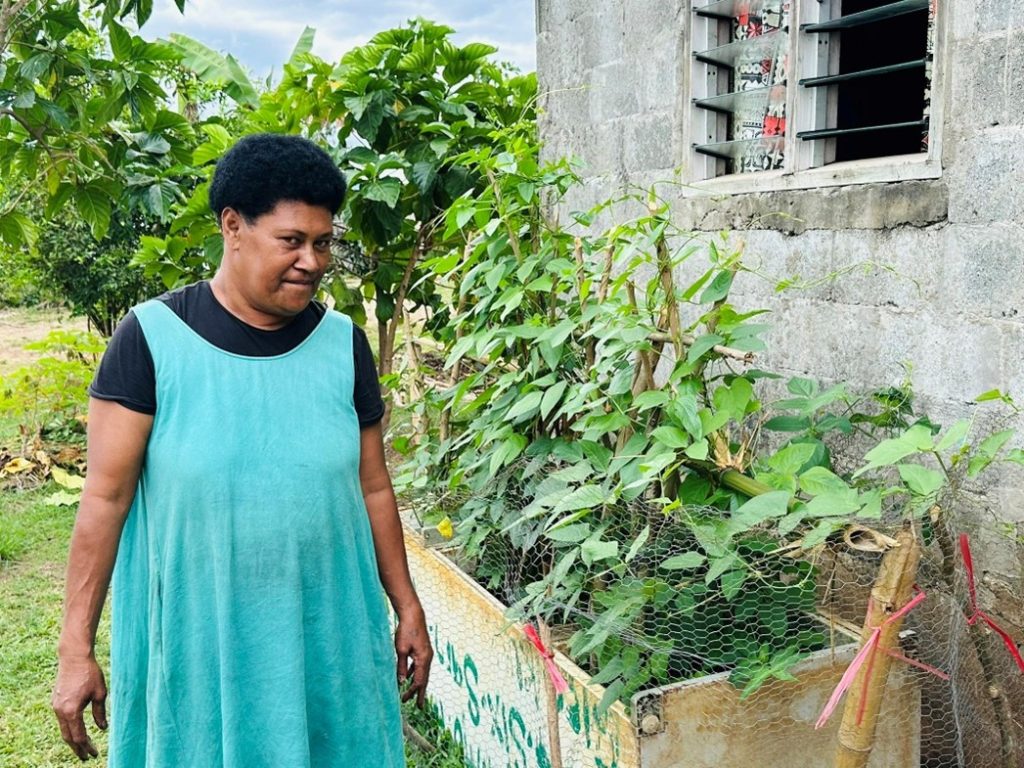 Tema is grateful to ADRA Fiji for introducing this lifestyle program which has helped her to enjoy her life with her seven children and four grandchildren.
Ends