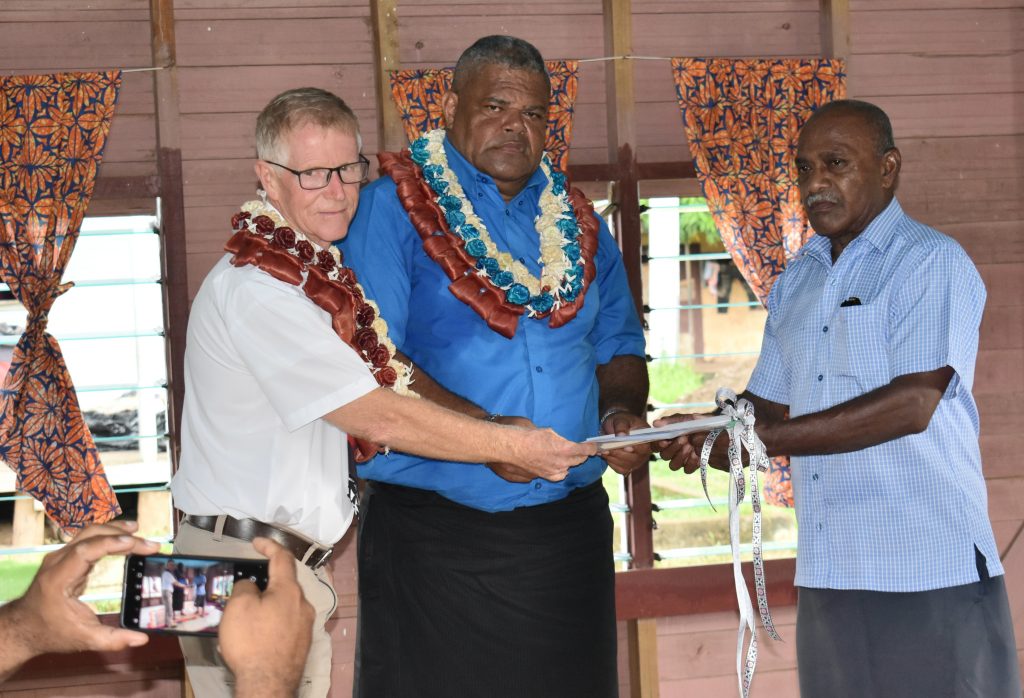 The Minister of Agriculture, Honorable Vatimi Rayalu today thanked the people of Lomawai for their commitment in working in collaboration with the Adventist Development and Relief Agency (ADRA) Fiji to address food and nutrition security in their community.
He made these remarks while officiating at the handover of the Latter-day Saint Charities funded Food and Nutrition Security, Community Resilience and Economic Sufficiency (FANSCRES) project, marking an end to the one-year development program.
As part of the project, ADRA Fiji worked closely with the Ministry of Agriculture Fiji targeting the Covid 19 impacted communities in the West and Central Division, including Lomawai, to improve resilience and adaptive capacities of vulnerable communities and farming households.
The ultimate aim was to increase food and nutrition security and economic independence in the last 12 months of the project duration supporting more than 500 households.
"Food and Nutrition is important. We must address this first then we can start talking about economic growth and growth in every sector," Hon. Rayalu said.
He also reminded the people on the high risks of non-communicable diseases in Fiji particularly diabetes that leads to continuous amputation from unhealthy diets thus it is important to maintain a healthy diet through agricuture.
➡️ Project inputs that have benefitted Lomawai that were handed over today included;
▪︎ Inputs to 2 acres demonstration farm -resilient crop cassava, kumala-8 varieties (carrot, local purple, korolevu red , Honiara, papua, kabara, vulatolu, golden brown) and pineapples
▪︎Demonstration farm practiced seed multiplication sites for kumala, dalo
▪︎Citrus lime and soursoup tree crops
▪︎Agriculture inputs water tank, agriculture kits and assorted backyard seeds
▪︎Drip irrigation system
People of Lomawai also benefitted from Capacity building in Climate SMART Agriculture, financial literacy and value adding training in food production, focusing with women and vulnerable members of the community.
The handover to the community and the Ministry from ADRA Fiji and the Latter-day Saint Charities is to ensure the sustainability of the program.
ADRA Fiji Country Director Mr. Iliapi Tuwai extended his appreciation to the Hon. Minister for being part of our event today. Special appreciation is also attributed to the repsentatives from the Latter-day Saint Charities Mr & Mrs Walker, Mr. Uraia Levaci and representatives from the Church of the Jesus Christ of the Latter-day Saint Mr & Mrs Kaumaitotoya.