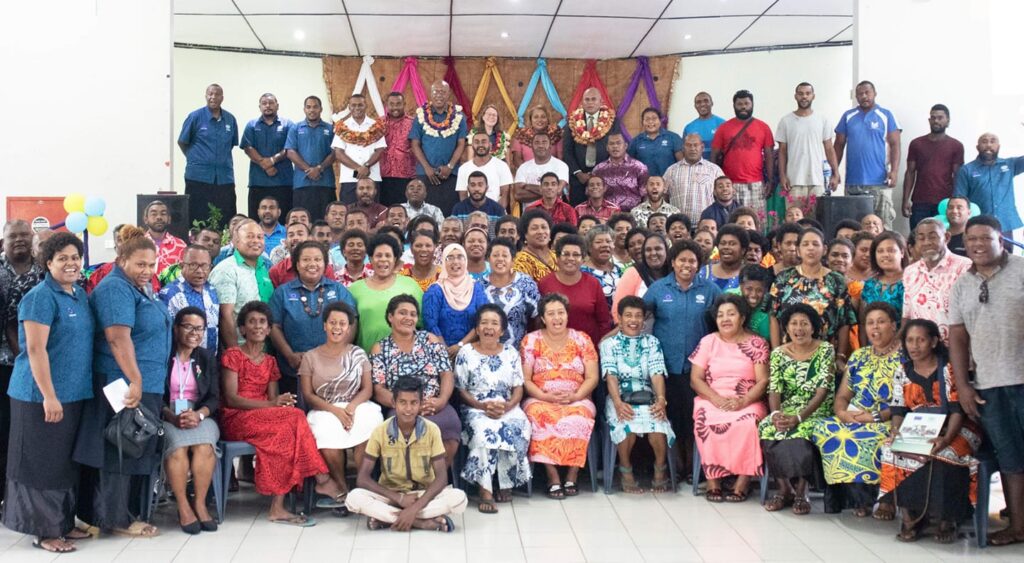 The Vakarau Wai Fiji Pro Resilience Project officially comes to end in Macuata today with the hand-over to the relevant stakeholders, including members of the 75 communities who have directly benefited from the 3-year project.
Funded by the European Union (EU) and implemented by the Adventist Development and Relief Agency (ADRA), today's exit strategy marks the gradual transition from project-supported activities to independent operation. It ensures that the sustainability of impacts of the project in the absence of key actors are achieved.
In order to improve resilience and adaptive capacities of vulnerable communities and subsistence farmers to reduce food and nutrition insecurity, close to 10,500 subsistence farmers have been were trained under this project of which 5028 were from Macuata.
Speaking at the handover event, the Team Leader Economic and Agriculture sectors at the Delegation of the EU for the Pacific, Mrs. Barbara Riksen said, ''The Pacific Region is at the forefront of climate induced disasters. Each natural disaster affects social and economic stability, having an important impact on many households and delaying possibilities for development. Because of the magnitude of the phenomenon, it is important to build resilience.
With the expertise of ADRA and working closely with the local authorities, we have been able to build capacities of subsistence farmers to reduce food and nutrition insecurity, provide better access to clean water, and to ensure that our support responds rapidly to the myriad of challenges people face today."
As part of the programme, ADRA Fiji distributed agricultural kits as well as relevant infrastructure to strengthen resilience of subsistent farmers and at the same introducing new agricultural methods not only to sustain their livelihood but also to ensure they are ready in time of disaster.
"Today's exit strategy doesn't mean that the project ends here. It is giving members of the community the ownership and will help to ensure the long-term sustainability and effectiveness of the project," Project Manager, Mr. Ilimeleki Kaiyanuyanu said.
He said that in order to ensure the sustainability of the interventions beyond the project exit, the team has continued to work very closely with the stakeholders and beneficiaries in coming up with ways that will guide sustainable project exit.
The Vakarau Wai Fiji Pro Resilience Project team will manage the changes that will take place as the project gradually withdraws resources and active engagement while ensuring the progress towards achieving goals will continue after the exit of the project.
District Officer Alifereti Abenisiga is the chief guest at today's event – which is a testimony of the successful collaboration between the EU, ADRA, Government Agencies and members of the 75 communities in Macuata.