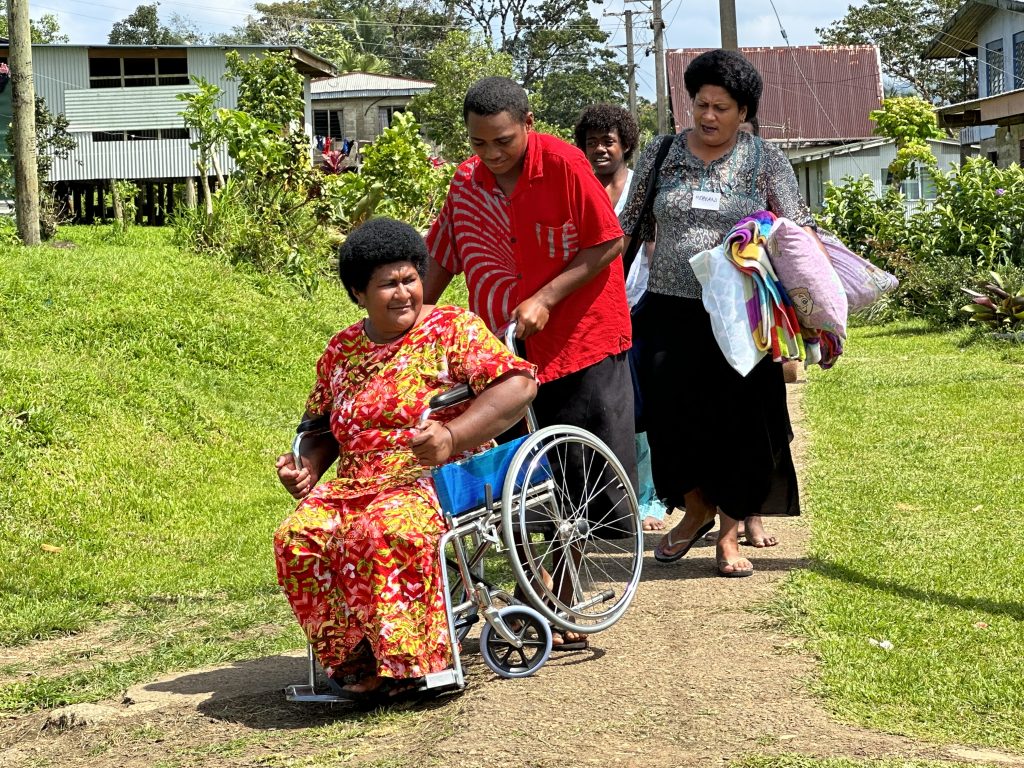 Naqali, Fiji: A live emergency evacuation drill was conducted today at the flood-prone village of Naqali in Naitasiri as part of the disaster preparedness activity by the Adventist Development Relief Agency (ADRA) Fiji.
The drill marked an end to the three-day Evacuation Centre Management training, a first of its kind to be held in Naqali, where they put into practice what they have learnt to create awareness and improve preparedness and response capabilities of its people.
Through the partnership between ADRA Fiji with the Frech Government's Department of Crisis Support Centre of the Ministry for Europe and Foreign Affairs, Naqali is amongst eight communities in Fiji that will be assisted as part of the "Building Disaster Resilience for People with Disabilities in the Pacific" project to prepare communities to operate inclusive evacuation centres.
Village headman Mosese Vosabeci has commended the training saying it suited the need of the people in his community.
"O Naqali e dua na koro e kilai levu e Viti baleta e matai beka ni koro e dau luvu ena gauna ni tau ni uca. Keitou vakavinavinaka ni rawa ni ratou gole mai na soqosoqo ni ADRA me ratou mai veivakararamataki ena leqa tubu koso kei na veika me keimami dau vakayacora ni yaco mai na leqa tubu koso vakauasivi na waluvu," Mr. Vosabeci said.
(Naqali is well known throughout Fiji because it is prone to flooding. It is usually the first village to be flooded whenever it rains so we are so grateful to ADRA for reaching out to help us with disaster preparedness.)
According to Mr. Vosabeci, this is the first disaster preparedness training to be held for the community and it has really broadened their knowledge and opened their eyes to see reality, especially what they should do to response to disasters.
One of the achievements from the 3-day training is the formation of the Community Disaster Committee made up of youths, women and men who will be spearheading the movements and evacuation during any disaster.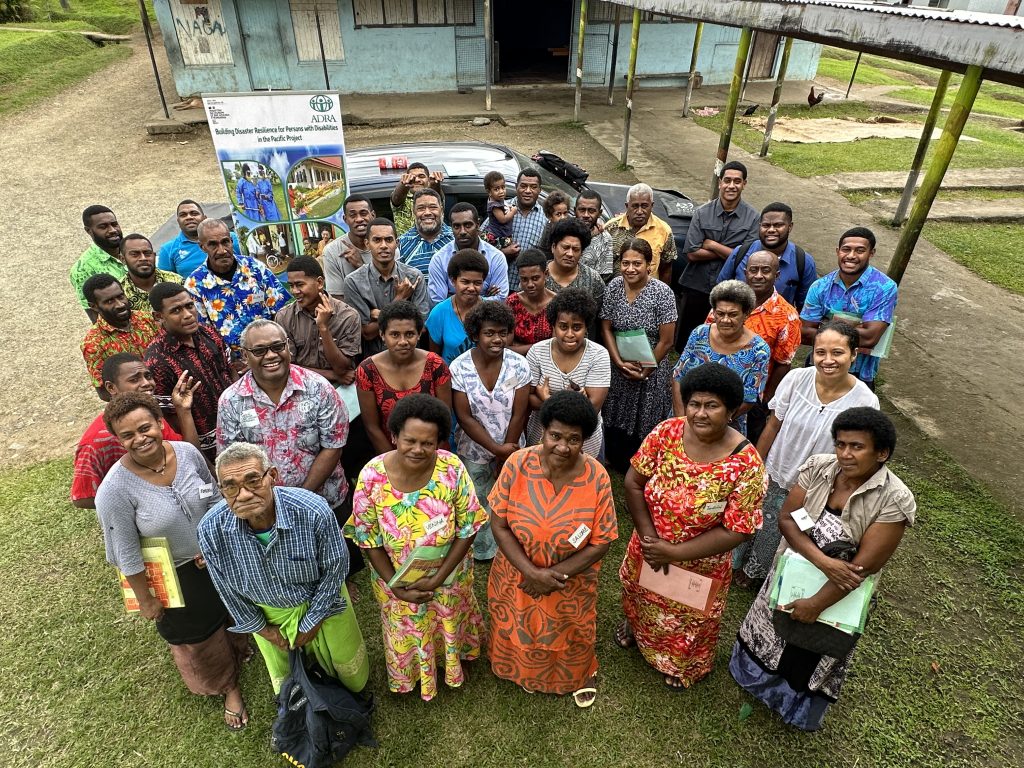 Conducting the training during the school holiday was also an opportune time to involve the school children who all participated in the live emergency exercise starting from the preparation from home with the sounding of the alarm from the village headman, evacuations of the vulnerable i.e elderly and people with disabilities right to their movement to the evacuation center.
ADRA Fiji GIS Coordinator Etika Naitini commended the collaboration from the community who turned up in numbers for the training.
The Evacuation Centre Management Training is part of the "Building Disaster Resilience for People with Disabilities in the Pacific" project to prepare communities to operate inclusive evacuation centers.
Apart from the training, scoping will be conducted in the evacuation centers before necessary improvements are made to ensure these centers become disability friendly.
Naqali is one of the eight sites identified where ADRA Fiji works closely with the National Disaster Management Office and Pacific Disability Forum to ensure these communities operate inclusive evacuation center.