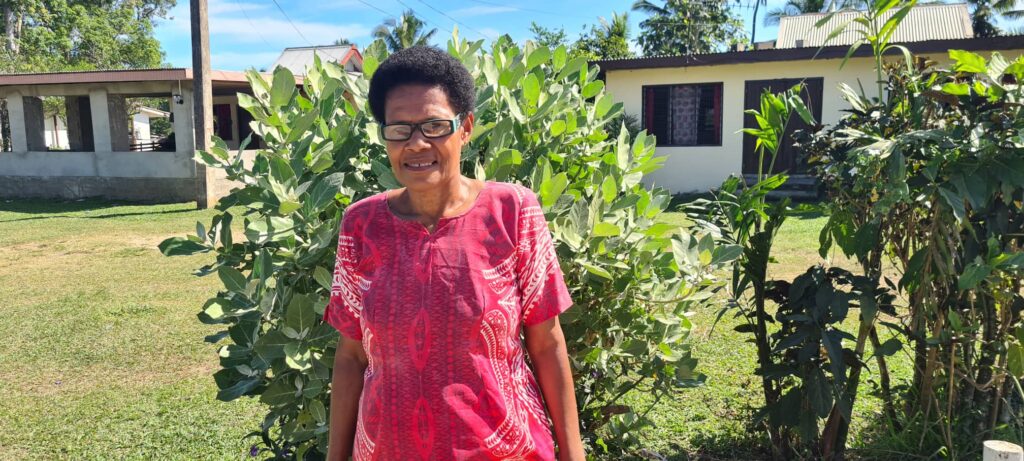 It's not easy being living with Type 1 diabetes. For Eka Masi from Nakavu village in Nadi, this has been a life for her for the past 25 years.
She was constantly feeling more thirsty than usual, urinating a lot, feeling very hungry, losing weight without trying, feeling irritable or having other mood changes, Feeling tired and weak and having a blurry vision.
Today, she is proud to say that she is on top of her diabetes. She was able to overcome her diabetes through the Live More Abundantly program of the Adventist Development Relief and Development (ADRA) Fiji.
The LMA program is a lifestyle intervention developed by ADRA to work closely with vitality workers and field experts to bring about transformative change in people's lives through better health.
Through the LMA program, individuals can prevent, stop and reverse non-communicable diseases and enjoy a healthy life.
"I started with the 7 weeks LMA program where we changed our diet and after witnessing the changes, I have continued until today," Eka said.
"The sessions have been informative because we tend to learn in details what happens to our body if we do not live healthy and it also gives us the solutions."
Since taking up the program, Eka is proud to say that her lifestyle has changed and through these changes, she has been able to influence her family as well.
"We are no longer consuming processed food and we now rely mainly on vegetables. One thing we learned is the importance of planting our own food and eating plant based food in order to remain healthy."
"I am now active; I do not have those constant headaches and blurred vision and I can feel the changes in my body. It's exciting to see how your life for 25 years have changed for the better."
According to Eka, she has been relying on her pills but soon realized that these pills were not effective because they didn't go well with her diet.
She also shared that after she was admitted for COVID-19 in the second wave, she wasn't able to use her right hand because of the pain sustained from the drip.
"I wasn't able to use my right hand so I was only doing light duties for the past year. My family helped me with the laundry and other chore until recently, I was able to do to the laundry again because I no longer felt the pain," Eka said.
She is grateful to ADRA Fiji for introducing this program that has brought about many changes to her and how she interacts daily with her family and community.
The LMA Program is part of the ADRA Australia funded Fiji Circular Economy for Healthy Lifestyle Project that is implemented in 10 communities in the Western and Central Division.