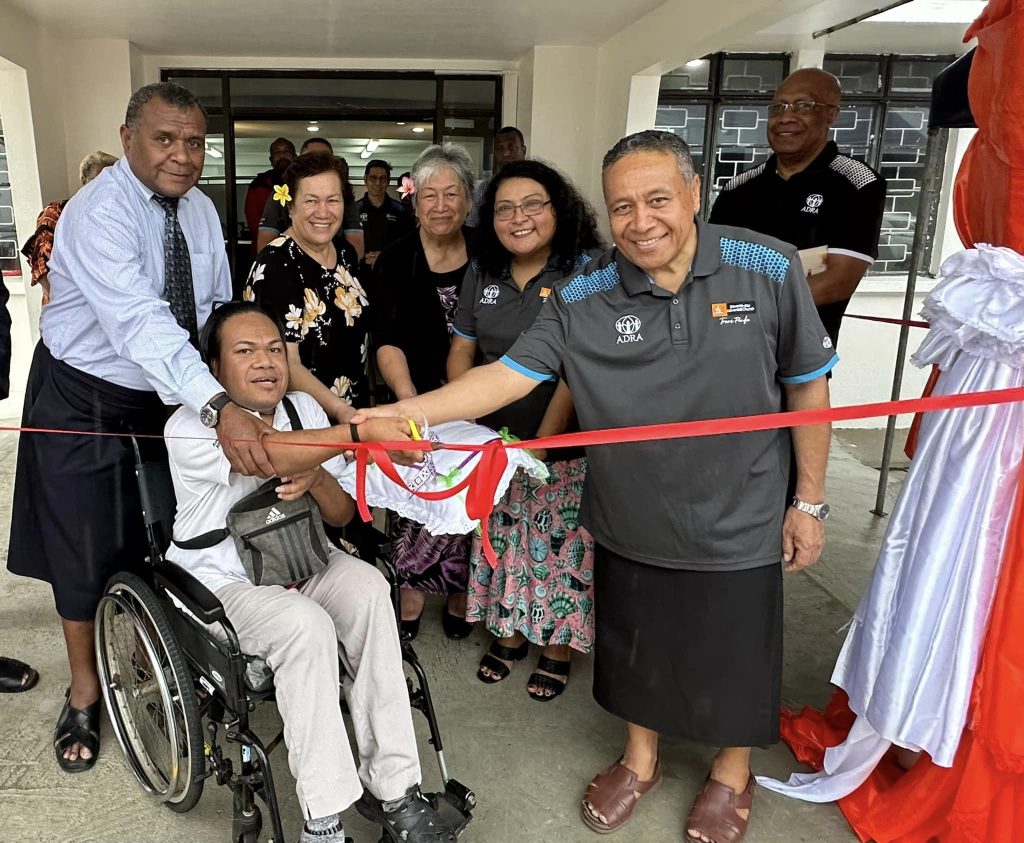 The Fiji Disabled People's Federation (FDPF) has acknowledged the commitment by the Seventh Day Adventist Church towards inclusion at the handing over of the new Disability Access facilities to the Trans Union Pacific Mission headquarters this morning.
The official handover was made by the Adventist Development and Relief Agency (ADRA) Fiji after the retrofitting work was carried out at the Pacific center to ensure the building becomes disable friendly as part of its Fiji Disaster Ready Churches project funded by the South Pacific Division of the SDA Church through ADRA South Pacific.
FDPF Disaster Risk Reduction (DRR) Program Coordinator Jay Nasilasila said the handover is a significant step forward to inclusivity and accessibility for all members of the FDPF community.
"We believe that everyone, regardless of their physical abilities, deserves the same opportunities and access to public spaces. It is a fundamental principle of equality that we hold dear. Today, we are taking concrete steps to turn this principle into a reality," Mr. Nasilasila said.
"These Disability Access facilities have been meticulously designed to provide convenience and comfort for individuals with diverse needs. We have worked closely with experts and the disability community to ensure that these facilities meet the highest standards of accessibility."
He added that the creation of these Disability Access facilities was not just a legal obligation; it was a testament to church's commitment to creating a more inclusive society.
"We firmly believe that accessibility is a shared responsibility, and for the church to be setting this example, we hope you will inspire others to follow suit."
Through the Fiji Disaster Ready Churches Project, a total of 7 church properties of the Fiji Mission have been retrofitted to become inclusive and disability friendly in addition to the other donor funded project.
This is apart from the nationwide community-based disaster risk management training in churches to equip members with knowledge to become ready for any disasters.
President of the Transpacific Union Mission Paster Maveni Kaunfononga thanked ADRA Fiji for initiating the project. He emphasized that this project is an acknowledgement, recognition of the love and care from the church to its members with disabilities.
"In God's Kingdom there is love and that love must be practiced while we are here in this world, so this project is a reflection of God's love for us."
ADRA South Pacific Advisor Ana Alburqueque said ADRA South Pacific and SPD are committed to elevating the churches in the Pacific to become disaster ready considering that the region is prone to disasters. She said they were working to assist five regional countries.